Motivational Interviewing for Working with Children & Families
In this episode exploring Motivational Interviewing in Work with Children & Families, Glenn and Sebastian meet Donald Forrester, Professor of Child and Family Social Work and Director of the CASCADE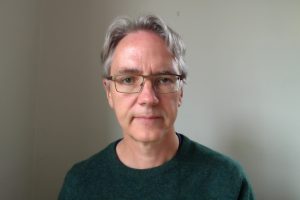 Centre for Children's Social Care at Cardiff University in the UK. He has been researching and teaching about Motivational Interviewing in Work with Children & Families, and in particular the complicated nature of child protection conversations, for 20 years. Recently, with long term colleagues David Wilkins and Charlotte Whittaker, he published MI for Working with Children and Families, in which they tried to bring together their learning from this work and make suggestions about using MI in very difficult conversations.
   00:00 – Introduction and episode preview
   05:15 – Donald's early MI story and lessons from MI research
   12:00 – Shift within children's social care: From "get on with it" to models of good practice 
   15:45 – What does it mean to be a "good social worker" and how does MI fit? 
   20:00 – Balancing MI spirit with a child's safety 
   25:00 – Recognizing the needs of the vulnerable parent and the experience of "agape" 
   30:45 – Modeling good care in supervision 
   33:00 – Can one selectively use MI? 
   37:00 – Growing as an MI practitioner
   40:20 – Using with MI children, using MI with parents, and teaching MI to parents
   47:45 – Role play: Exploring an allegation of child abuse
   58:48 – Role play debrief
1:09:45 – "Good authority: Purposefulness; Focus on the child; and Clarity about concerns
1:13:30 – The next book: Framing social work as rights based
1:18:06 – End of episode
Links and contact information:
Email: forresterd@cardiff.ac.uk
Twitter: @DonaldForr
Donald's book "Motivational Interviewing for working with children and families":
For suggestions, questions and to enquire about training in Motivational Interviewing contact Glenn & Sebastian
Email: podcast@glennhinds.com
Twitter:
For all previous episodes CLICK HERE
We welcome all donations to support us
Podcast: Play in new window | Download
Subscribe: RSS