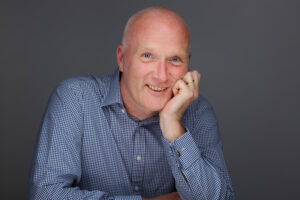 Glenn Hinds is an accredited counsellor and independent training consultant trained in person centred and psychodynamic counselling, motivational interviewing and emotional intelligence (EQ).
Glenn worked as a drug therapist and senior social work practitioner in mental health and alcohol and drug services between 1990 and 2008, as well as offering 1-1 and group counselling to adult survivors of sexual abuse. He has been training multidisciplinary and multi-sector staff in Motivational Interviewing, Drug and Alcohol Awareness and Interventions and Understanding and Responding to Stress and Anxiety since 1997. He has completed training in Motivational Enhancement Therapy and has made a research visit to University of Texas, Houston to study Group Work Interventions using The Transtheoritical Model of Change and Motivational Interviewing.
Glenn was trained to offer training in 'The Therapeutic Uses of Motivational Interviewing' by Professor William Miller in Crete, Greece 2003 and 'The Use of Motivational Interviewing in Primary Care' by Professor Steve Rollnick in Portland, USA 2004 and is a member of the International Motivational Interviewing Network of Trainers (MINT). He also completed Motivational Interviewing Training Integrity (MITI) training in March 2006 and 2023 and Motivational Interviewing Supervisory Training (MIST) with Professor Miller and Dr. Terri Moyers in Albuquerque, January 2007.
A certified Emotional Intelligence practitioner and Advanced EQ trainer, Glenn also offers one to one coaching and organisational development workshops.
Two thousand plus training hours with over five thousand trainees across the UK, Ireland and the USA has provided Glenn with the knowledge, experience and skills that assure best practice as standard.
Glenn's training is flexible and responsive to participants' needs, and offers a positive learning environment a fact acknowledged in feedback and testimonials.
Social workers, nurses, youth workers, doctors, health visitors, probation staff, teachers, lay helpers, counsellors, psychologists and church people are all regular participants in single and multidisciplinary workshops.
Glenn is co-host, with Dr Sebastian Kaplan, of the globally renowned Talking To Change: A Motivational Interviewing Podcast which has expert trainers, researchers and practitioners from across the world exploring best practice in Motivational Interviewing and allied interventions.
Testimonials
Wirral Lifelong and family learning service commissioned Glenn Hinds to deliver An Introduction to Motivational Interviewing and the subsequent follow up workshops to the ASPIRE team of employability mentors and associated support workers.
The team work with people with no and low qualifications in the disadvantaged wards of Wirral. Many of our clients have low levels of basic skills and without improving these they are unlikely to find employment. The challenge for the mentors is engaging and keeping clients on learning programmes so that they can begin to see the impact of success on their lives. We have found that many people recognise the need to do something about their skills but do not then take the first step. We were looking for some training that would give the mentors another way of working with their clients and would also give them more confidence in the way they work with their clients.
Over four days Glenn Hinds worked with the team to understand the MI approach and consider how they could use it in their work.
The feedback from the team has been very positive. All commented on how refreshing it was to have a trainer who was clearly an expert and who was able to make the material so accessible. Glenn was able to make the training relevant to ASPIRE and was very supportive towards the team about the work that they do.  All the participants felt able to contribute and found the sessions valuable both to their work and personally. The general view was that it was the best training they have attended.
Since attending the training the team have reflected on their working practices and are now approaching their clients in a new way. Best of all they all now feel a renewed enthusiasm for their work. This has had a positive impact on the ASPIRE programme.
I would recommend this programme to anyone that has to support clients who need to make a significant change in their lives. It helps to give support workers a perspective on why people behave as they do and the most effective ways of helping them make these important changes.
Christine Sakhardande
ASPIRE Programme Manager
Wirral Council Lifelong and Family Learning Service
Glenn Hinds Motivation & Coaching Consultants were recommended to me as providers of quality training in Motivational Interviewing in the drug and alcohol field. When commissioning our training it was imperative that the provider was capable of meeting the learning needs of an inter-disciplinary/ multi agency group of participants from both voluntary/community and statutory sectors. I commissioned Glenn to deliver a one and two day introduction to Motivational Interviewing in my capacity as Project Manager of the National Addiction Training Programme in the Republic of Ireland.
I have worked with many MI trainers in the past and I am confident that Glenn delivered a most engaging and stimulating skills development workshop. Participants responded positively from the beginning of the workshop right up to the end of the two day course. Glenn was excellent in engendering a safe and encouraging learning environment where participants experimented with intervention skills, tools and language.
Oral and written feedback reinforced how much individuals and the group were enabled to work collaboratively to have each of their learning needs met during the workshop. Glenn listened to each participant and creatively found ways to assist them understand the 'what' and the 'how' of Motivational Interviewing. No-one was left out and nothing was too much or too little for Glenn to take time to discuss. Participants requested further training with Glenn to aid the ongoing development their knowledge and skills.
I recommend Glenn Hinds to anyone who wishes to develop their skills of helping and supporting others in changing behaviour. Glenn was both inspiring and engaging throughout the course.
James O'Shea
Project Manager
Irish National Addiction Training Programme