MI in Primary Care – Part 2
Glenn and Seb welcomed Mats Hogmark to discuss MI in Primary Care. Mats is a 47 year old Swedish physician who specializes in family medicine.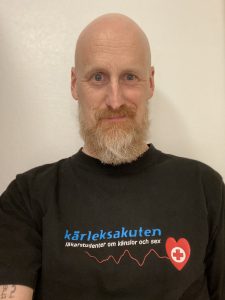 He works in a small primary health care center in the countryside close to the city of Falun.
Mats has been an MI practitioner since 2006 and a trainer since 2007 and became a member of the Motivational Interviewing Network of Trainers (MINT) in 2012. As part of the Program Planning Committee he worked on the organising team for the MINT Forums in Montreal, Dublin and New Orleans 2016-2018. Mats also leads trainings for resident doctors in person-centered communication skills.
00:00 – Introduction and episode preview
04:34 – Mats' intro and early MI story
14:00 – The physician as an "assistant" and sitting on one's hands
20:30 – Becoming a better listener through reflections
28:10 – Coming alongside the patient
31:30 – How MI can save time
34:20 – Mats' MI model: The patient, doctor, and mutual roles exploring Ideas, Concerns, and Expectations
38:45 – Role play with Mats and Glenn
58:30 – Role play debrief – Attending to the physical AND emotional needs of the patient
1:17:45 – Mats' work on compassion and relational competence
1:25:09 – End of episode
Links and contact information:
Email: mats@hogmark.com
Twitter: @matshogmark
LinkedIn: Mats Hogmark
Mats on Stan Steindl's podcast, The Compassion Initiative: https://podcasts.apple.com/us/podcast/compassion-in-a-t-shirt-in-session-with-mats-hogmark/id1110384435?i=1000519850071
For suggestions, questions and to enquire about training in Motivational Interviewing contact Glenn & Sebastian
Email: podcast@glennhinds.com
Twitter:
For all previous episodes CLICK HERE
We welcome all donations to support us
Podcast: Play in new window | Download
Subscribe: RSS