MI for Survivors of Violence
Glenn and Sebastian were joined by Dr. Kate Watson to discuss the application of MI when working with survivors of violence.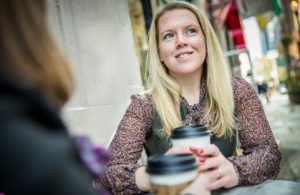 Dr. Watson is a public speaker, author, and podcaster.  As the founder of The Advocacy Academy, Dr. Watson is on a mission to build a skilled workforce of advocates to eliminate violence around the world. To date, she has provided training to victim and survivor advocates in 25 states and 9 countries (across 3 continents). On average, Dr. Watson speaks to 10,000 live audience members each year. With her experience working with survivors of violence, she has become an on-going consultant to the US Department of Defense, the Nation al Football League (USA), and to major television networks.  In addition to her speaking and consulting work, Dr. Watson sits on the Board of Directors for The Lady Parts Collective, which is a Los Angeles-based theatre company specializing in the development of work relevant to women in the United States.  She is also a Director Emeritus for the Motivational Interviewing Network of Trainers. Dr. Watson is the author of the book, Only Trying to Help, which is also the name of her podcast, now entering its 6th season.
00:00 – Introduction and episode preview
04:13 – Kate's introduction and early MI story
08:30 – The role of an advocate 
12:15 – Self-advocacy as change talk
15:15 – Working with the "righting reflex" to amplify the voice of the client
19:20 – Difficult decisions for survivors of violence: counselling with neutrality and hope
24:45 – Paying attention to our signals, and ourselves
30:10 – Using affirmations and seeking permission in respectful ways
38:20 – Viewing change with suspicion
46:25 – Careful use of reflections
50:30 – Tying questions to hopeful outcomes
59:25 – Kate's book and podcast: "Only Trying to Help"
1:04:32 – End of episode
Contact information and links:
– Email: kate@advocacyacademy.org
– Twitter: @advokatew
For suggestions, questions and to enquire about training in Motivational Interviewing contact Glenn & Sebastian
Email: podcast@glennhinds.com
Twitter:
For all previous episodes CLICK HERE
We welcome all donations to support us
Podcast: Play in new window | Download
Subscribe: RSS