Non-Suicidal Self Injury & MI
Glenn and Sebastian welcomed Victoria Kress and Rachel O'Neill to the podcast to discuss non-suicidal self-injury (NSSI). Victoria E. Kress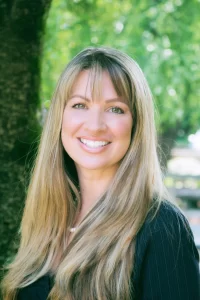 is a distinguished professor and the director of the clinical mental health and addictions counseling programs at Youngstown State University. She has been the recipient of over 50 awards, most of which for her advocacy, leadership, scholarship, community service, and mentorship initiatives.  She has published over 130 articles and book chapters, and she has co-authored 5 books on clinical mental health counseling with youth and adults. She is a past president of Chi Sigma Iota International, the Association for Humanistic Counseling, the Ohio Counseling Association, and the North Central Association for Counselor Education and Supervision; she is a past ACA Midwest Region Chair; and she is a current member of the American Counseling Association's governing council.  
Rachel O'Neill, Ph.D, MBA  is a licensed clinical mental health counselor who has over 20 years of experience in the mental health profession.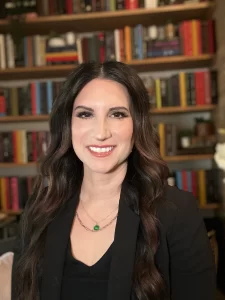 She has over 15 years experience in higher education, serving on the faculty for several graduate-level clinical mental health counseling programs. As a practicing therapist, Dr. O'Neill has worked in a variety of clinical settings, including community-based mental health and addictions treatment, psychiatric hospitals, college counseling settings, and inpatient facilities. She has served in multiple leadership positions, including vice president of clinical services at a global telehealth company, director of a primary medical care and behavioral health organization, and executive director of a state counseling association. Dr. O'Neill's academic work has been featured in peer-reviewed publications such as The Journal of Mental Health Counseling, The Clinical Supervisor, The Journal of LGBT & Youth, and the Journal of Creativity and Mental Health. She is an expert contributor to national publications and media, including NBC News, HBO, Teen Vogue, Cosmopolitan, Wired, Refinery 29, Cheddar News, Time magazine, and Allure. She currently works as a mental health expert in the technology industry. 
        0:00 – Opening and episode preview 
        5:00 – Victoria's and Rachel's early MI stories
      13:45 – Non-suicidal self-injury (NSSI)
      18:45 – Engaging effectively with people who exhibit NSSI
      20:55 – Understanding a person's NSSI and assessment of suicide risk           
      23:30 – Reframing "attention seeking" as an effort to connect
      27:20 – The clinician's experience of working with someone who exhibits NSSI      
      31:00 – How MI fits in conversations with people who exhibit NSSI
      37:45 – Harm reduction and safety planning
      44:50 – Blending MI with narrative therapy 
      47:10 – Pre-session intention setting for clinicians
      53:45 – Change talk
      58:30 – Going beyond behavior change
      62:40 – Walking more and "childism"
   1:07:56 – End of recording 
Links and contact information:
Victoria Kress:

Rachel O'Neill:

Reference to article on MI for NSSI:

Kress, V.E., & Hoffman, R.M. (2008). Non-suicidal self-injury and motivational interviewing: Enhancing readiness for change.

Journal of Mental Health Counseling, 30,

311-329.
For suggestions, questions and to enquire about training in Motivational Interviewing contact Glenn & Sebastian
Email: podcast@glennhinds.com
X (Twitter)
For all previous episodes CLICK HERE
We welcome all donations to support us
Podcast: Play in new window | Download
Subscribe: RSS