cbt
Glenn and Sebastian are excited to have Dr. Sylvie Naar on the podcast. Sylvie is a Distinguished Endowed Professor in the College of Medicine's department of Behavioural Sciences and Social Medicine at Florida State University,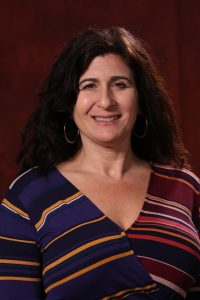 where she is the founding director of the Center for Translational Behavioural Science. She is a pediatric health psychologist with over 20 years' experience as a clinician and researcher. Sylvie has conducted research on health disparities for minority youth living with HIV, diabetes, and obesity through several federally funded projects utilizing Motivational Interviewing to improve health behaviours in adolescents both in randomized clinical trials and in implementation evaluation contexts. She is a co-author of the first textbook focusing on adolescents and young adults for Guildford Press' Motivational Interviewing series
(https://www.guilford.com/books/Motivational-Interviewing-with-Adolescents-and-Young-Adults/Naar-Suarez/9781609180621).
She is also the co-author of the first book dedicated to MI and Cognitive Behaviour Therapy, also from Guildford Press
(https://www.guilford.com/books/Motivational-Interviewing-and-CBT/Naar-Safren/9781462531547).
0:00 – Opening/introduction
4:30 – Sylvie's early MI story: Maximizing effectiveness of interventions for youth living with HIV
12:00 – Crossing cultural boundaries
13:40 – Exploring Sylvie's research career integrating MI in treatment of pediatric HIV, diabetes, and obesity
31:00 – Reflections exclusively for change talk statements and supporting autonomy
38:00 – Implementation science in Florida
41:30 – MI and Cognitive Behavior Therapy (CBT): From "shared elements" to resolving common dilemmas
53:30 – How CBT can inform MI practice: "If…then…" planning
55:15 – Training and Implementation of MI in agencies
1:01:00 – Looking towards the 2nd edition of the MI for Adolescents book
1:04:00 – Closing
For suggestions, questions and to enquire about training in Motivational Interviewing contact Glenn & Sebastian
Email: podcast@glennhinds.com
Twitter:
For all previous episodes CLICK HERE
We welcome all donations to support us
Podcast: Play in new window | Download
Subscribe: RSS