Glenn and Sebastian welcome Dr. Allan Zuckoff to the podcast.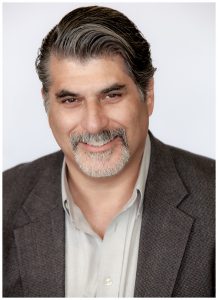 Allan is Vice President for Clinical Program Development at Vital Decisions, a company that provides MI-based telephonic advance care planning services to people with life-limiting illness. Allan is a clinical psychologist who spent more than two decades as a member of the departments of psychiatry and psychology at the University of Pittsburgh, where he specialized in the development and study of MI interventions in substance abuse, mental health, and health behavior settings, with an emphasis on treatment engagement. A member of the Motivational Interviewing Network of Trainers (MINT) since 1998, he has been Chair of MINT's Board of Directors, editor of the MINT Bulletin and the online journal Motivational Interviewing: Training, Research, Implementation, Practice, and a trainer of trainers. In addition to journal articles and chapters, Allan is the author (with Dr. Bonnie Gorscak) of Finding Your Way to Change: How the Power of Motivational Interviewing Can Reveal What You Want and Help You Get There, the first self-guided application of MI, published by Guilford Press (https://www.guilford.com/books/Finding-Your-Way-to-Change/Allan-Zuckoff/9781462520404). In this episode Allan discusses a range of topics including the engaging process, ways of enhancing autonomy support, and the role of self-esteem in MI.
0:00 – Opening/introduction
5:15 – The engaging process
11:00 – Is engaging directional?
21:30 – Markers of engagement
28:30 – Pressure clients feel to change: Internal and external
32:00 – Balance between autonomy support and directionality
38:45 – How do we enhance autonomy support in our clients?
48:00 – Growing as a practitioner
54:00 – What do we notice in our clients that signals strength in our relationship?
1:01:30 – Engagement as a form of intimacy
1:06:00 – The role of self-esteem in MI
1:20:20 – End of recording
Podcast: Play in new window | Download
Subscribe: RSS