Ep 14 – Motivational Interviewing in Sports & Performance Settings
We hope you enjoy our conversation with Dr. Jeff Breckon, Head of Research in the Academy of Sport and Physical Activity at Sheffield Hallam University.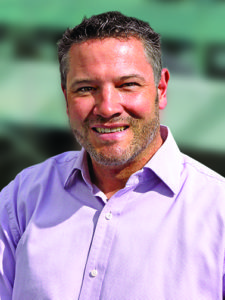 Jeff is a Chartered Sport and Exercise Psychologist with membership in both the Motivational Interviewing Network of Trainers and British Psychological Association. He has provided MI training to over 200 organisations across the UK, Europe and North America and delivered the international MI 'Training New Trainers' (TNT) programme in Barcelona (June, 2009) and Krakow (October, 2013). Jeff has published over 40 peer-reviewed papers and presented internationally on the role of MI in sport, exercise and health exploring the role of MI and integrative therapies as well as the impact of MI training on workforce development programmes. He is a co-author on an upcoming Guilford text entitled "Coaching Athletes to be their best: Motivational Interviewing in Sports" due out in November 2019)( https://www.guilford.com/books/Coaching-Athletes-toBe-Their-Best/Rollnick-Fader-Breckon-Moyers/9781462541263). He also has three Labradors that keep him busy! Jeff discussed several topics with us pertaining to MI in sport, ranging from the mental health of elite athletes to potential shifts in the culture of sport and how MI might play a role. 
0:00 – Opening/introduction
3:05 – Jeff's early MI story
13:00 – Creating a different culture in Sport: Focus on the athlete
21:00 – "Where's the therapy?"
25:00 – Challenges and opportunities for MI in elite sport
29:00 – Mental health of the athlete
40:00 – Ambivalence for the athlete
44:15 – Whole systems approach
51:00 – Why MI in sport?
1:00:00 – Jeff and colleagues' recent writing on MI in sport
1:07:12 – End of recording
For any follow-up questions for Jeff, please contact him at J.Breckon@shu.ac.uk
For suggestions, questions and to enquire about training in Motivational Interviewing contact Glenn & Sebastian
Email: podcast@glennhinds.com
Twitter:
For all previous episodes CLICK HERE
We welcome all donations to support us
Podcast: Play in new window | Download
Subscribe: RSS