Ep 48 – MI in schools
MI in schools
Glenn and Sebastian welcomed Andrew Williams, NPQH to the podcast for a fascinating and timely discussion on MI in schools. Andy has taught for 28 years, the last 10 years as Deputy Headteacher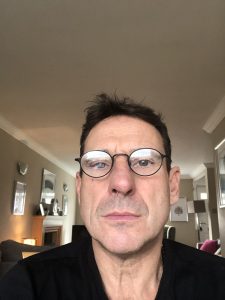 at a large secondary school in South Wales. He was the winner of the Pearson's Teacher of the Year Award in 2000. His work on building a frame for maintaining and repairing relationships has led him to be seconded to work with Chief Constable at Gwent Police Force, 
Andy has served alongside the Chief Executive Officer in three Local Authorities and most recently with a Championship Football Club. He has worked closely with Professor Stephen Rollnick on Motivational Interviewing in School and has provided seminars across the world on restorative approaches and the link to mental health and wellbeing. In addition to his work with Professor Rollnick he is now working with Dr Belinda Hopkins on mediation and restorative leadership. 
He is a practising Zen Buddhist and lives with his partner Matthew and his young Beagle, Olly. 
00:00 – A peek at the episode 
05:30 – Andy's intro and early MI story: Developing a culture in schools that supports quality relationships 
09:00 – Community over compliance: "Well-being comes in the slipstream of good learning"
13:15 – Implementation of culture change in schools leads to improvements in behavior and learning 
19:10 – How restorative approaches blend with MI and a more inclusive school culture
25:10 – Teachers' use of MI processes and skills facilitates good learning
30:00 – Why affirmations are more helpful than praise 
32:30 – Reintegrating the school community as members return from, and amidst COVID
42:00 – Andy finishing his dissertation on mindfulness with children in schools and other projects
43:51 – End of recording 
Links and contact information: 
– email: connectandy00@gmail.com 
– Website: www.restoreourschools.com
For suggestions, questions and to enquire about training in Motivational Interviewing contact Glenn & Sebastian
Email: podcast@glennhinds.com
Twitter:
For all previous episodes CLICK HERE
We welcome all donations to support us
Podcast: Play in new window | Download
Subscribe: RSS