Juggling With The 'Truth'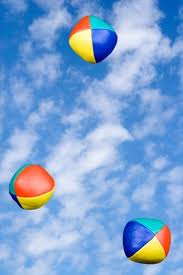 One of my roles as a trainer and coach is to encourage and support individuals and groups think about the everyday from different angles and take notice of what they hear, see and feel. Today I wanted to throw some metaphorical balls in the air and have you consider and reply to their content.
There is no such thing as an unmotivated person.
If I was you, I would do it differently is nonsense.
It's not my job to fix my clients/patients/service users, because none of them are broken.
Let me know what you think?