Episode 41: Ethical Considerations in MI
In episode 41 of TTC Podcast, Glenn and Sebastian explore Ethical Considerations in MI  with Patrick Berthiaume. Patrick studied sexology to begin his professional life in the support of people living in a reality of sex work.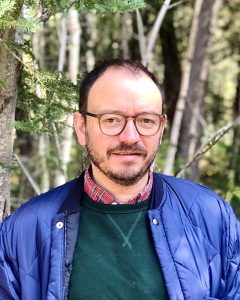 He worked for several years in public health in the Quebec health network. It is during these years that he learned motivational interviewing (MI) which created a real passion for him. In 2008 he received his training as a trainer and became a member of the Motivational Interviewing Network of Trainers (MINT) where he is very involved. His professional life is entirely devoted to MI. In 2014 he created his own training and supervision company. He has constantly deepened and strengthened his practice by attending several advanced training courses. He is involved in several research projects. He is committed to offering the quality and rigor of MI to make the helping professions more humane. He thus seeks to support the integration of this efficient approach in the French-speaking world.
         0:00 – Opening/introduction 
        3:15 – Patrick's introduction and early MI story 
        8:30 – Importance of empathy and the potential of others
      17:00 – Patrick's four conditions of MI:
Change Target
Ambivalence
Professional Position
Benevolence 
      24:30 – Considering neutrality
      37:30 – Ethical dilemmas involving families with children at risk: What's the                         mandate? 
      50:20 – Acceptance vs tolerance or approval
      54:20 – Vulnerability 
      62:20 – End of recording 
Links and contact information:
For suggestions, questions and to enquire about training in Motivational Interviewing contact Glenn & Sebastian
Email: podcast@glennhinds.com
Twitter:
For all previous episodes CLICK HERE
We welcome all donations to support us
Podcast: Play in new window | Download
Subscribe: RSS