Episode 40 – MI for youth with HIV
Glenn and Sebastian were thrilled to welcome good friend Salome Nicole Cockern, PhD (Nikki) to the podcast. Nikki is a Paediatric Psychologist and Assistant Professor at Wayne State University, with extensive experience implementing health behavior change interventions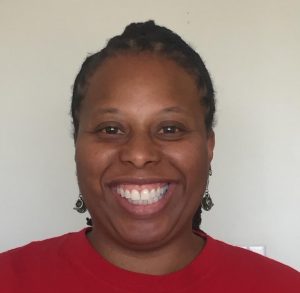 for adolescents and young adults.  She is the psychologist and lifeline in the adolescent HIV clinic in Detroit, MI, and has provided clinical supervision for several research projects including Healthy Choices targeting youth living with HIV, We Test, and the  Young Men's Health Project targeting risk behaviors and PrEP (HIV prevention medication) initiation in young men who have sex with men.  She has been a member of the Motivational Interviewing Network of Trainers (MINT) since 2004 and uses MI in clinical practice with youth in the areas of adherence, substance use, mental illness, partner violence, coping and risk reduction. In addition to supervising intervention staff on several clinical research trials, she actively trains staff in various community and state agencies, as well as train and supervise residents and other medical professionals and community health workers in MI.  Lastly, Nikki is active in several subcommittees within the MINT organization addressing inclusion and diversity among the membership and in trainings, as well as the mentoring and coaching of new members.
0:00 – Opening/introduction 
1:15 – Nikki's introduction and early MI story 
8:40 – Intentionality when working with young people
11:45 – Conversations with youth to support healthy decisions
17:10 – Helping young people with HIV feel valued
20:15 – Use of affirmations
28:00 – Being mindful to be helpful
36:50 – Judgment doesn't help
44:20 – What am I responsible for?
46:30 – Nikki rediscovering play during the pandemic
53:10 – End of recording 
Links and contact information:
Email: snikkcockern@gmail.com 
Links and contact information:
For suggestions, questions and to enquire about training in Motivational Interviewing contact Glenn & Sebastian
Email: podcast@glennhinds.com
Twitter:
For all previous episodes CLICK HERE
We welcome all donations to support us
Podcast: Play in new window | Download
Subscribe: RSS