Reducing Burnout and Compassion Fatigue
Glenn and Sebastian welcomed Kristin Dempsey and Ali Hall to the podcast to discuss reducing burnout and compassion fatigue
Kristin Dempsey,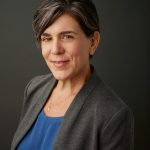 EdD is a psychotherapist, counselor educator, and Motivational Interviewing Trainer working and living in the San Francisco Bay Area. Kristin has worked in community health settings for over 25 years and specializes in addiction, dual diagnosis, and trauma treatment. She also helps organizations implement motivational interviewing and other evidence based practices and assess organizational responsiveness to employee wellness and trauma informed care.
Ali Hall is a member of the Motivational Interviewing Network of Trainers (MINT), a MINT Certified Trainer, and an independent consultant and trainer.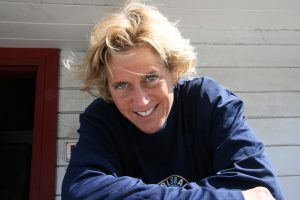 Ali currently serves on the MINT Board of Directors, focusing on professional skill development for MI practitioners and trainers. Ali served as a Lead Trainer for the International MINT Training for New Trainers (TNT) in Warsaw (2019), New Orleans (2018) and Berlin (2015). Ali facilitates Motivational Interviewing (MI) workshops for behavioral health providers, health care providers, wraparound providers, senior service providers, criminal justice professionals. psychologists, and psychiatrists, and provides training for trainers in evidence-based practices. Ali is the co-developer of the Motivational Interviewing Competency Assessment (MICA), a coding and coaching tool for MI skill improvement. She was a subject matter expert for the MI demonstration series "MI with Adolescents" produced by psychotherapy.net CLICK HERE  that includes MI with Adolescents: Core Concepts, MI in Juvenile Justice Settings, MI for Adolescent Health Behavior and MI for Adolescent Substance Use. Ali is also the co-author of the book Motivational Interviewing for Mental Health Clinicians: A Toolkit for Skill Development (2021).
0:00 – Opening/introduction 
3:10 – Kristin and Ali's early MI stories
8:45 – Kristin and Ali's collaboration story; recent focus on structural issues in organizations that have worsened due to COVID and climate crises.
12:40 – Definitions: Burnout, compassion fatigue, secondary traumatic stress, and shared trauma
14:00 – Organizational responses to stress
16:00 – Why and how MI might be helpful for burnout
25:00 – MI as a bridge to positive organizational outcomes
31:30 – Why doing MI might be helpful for the practitioner
39:25 – Helping the helpers: Kristin leads a meditation
46:00 – Ali discusses the concept of a self-compassion break
47:45 – Other organizational strategies (e.g. diverse caseloads, offering breaks)
54:00 – What's ahead for Kristin and Ali: De-Centering dominant cultures in educational materials, collaborations, environmentally conscious gardening, and long-distance swimming
For suggestions, questions and to enquire about training in Motivational Interviewing contact Glenn & Sebastian
Email: podcast@glennhinds.com
Twitter:
For all previous episodes CLICK HERE
We welcome all donations to support us
Podcast: Play in new window | Download
Subscribe: RSS