Motivational Interviewing & Grief
Dr. M. Katherine Shear is the Marion E. Kenworthy Professor of Psychiatry and the founding Director of the Center for Prolonged Grief at Columbia University School of Social Work. Dr. Shear is a clinical researcher who first worked in anxiety and depression.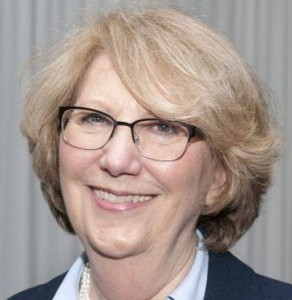 For the past 25 years, she has focused on understanding and treating people who experience persistent, intense grief, which is now an official diagnosis called Prolonged Grief Disorder in the ICD-11 and DSM-5. She developed and tested Complicated Grief Therapy/Prolonged Grief Disorder Therapy, a short-term, strength-based intervention that helps foster adaptation to loss and confirmed its efficacy in three large NIMH-funded studies.
Dr. Shear is widely recognized for her work in bereavement, including both research and clinical awards from the Association for Death Education and Counseling and invited authorship of articles for Uptodate and the New England Journal of Medicine. Her work includes more than 330 peer-reviewed publications. She's developed several widely used assessment instruments and a PGDT instruction manual.
Dr. Shear received a BS in biology with honors from the University of Chicago and an MD from Tufts University Medical School. She completed residencies in Internal Medicine and Psychiatry and a psychosomatic fellowship before beginning her clinical research career.
Episode index:
   00:00 – Introduction and episode preview
   04:40 – Dr. Shear's early MI story
   12:00 – What is grief? Why do we experience it? Why does it change over time?          
   17:17 – What are we losing when a loved one dies?
   26:18 – Adaptation after loss
   32:15 – The six healing milestones
   56:45 – The experience of the practitioner: Self-care and self-compassion
1:02:30 – Sudden vs. expected loss
1:07:08 – Dr. Shear's work around grief in the African-American community 
1:11:16 – End of episode
Links and contact information:
Websites: 
https://prolongedgrief.columbia.edu/ 
For suggestions, questions and to enquire about training in Motivational Interviewing contact Glenn & Sebastian
Email: podcast@glennhinds.com
Twitter:
For all previous episodes CLICK HERE
We welcome all donations to support us
Podcast: Play in new window | Download
Subscribe: RSS