Training MI Across Cultures
Glenn and Sebastian welcomed Rik Bes on the podcast to discuss his work training MI across cultures. Rik has a background in social work and criminal law.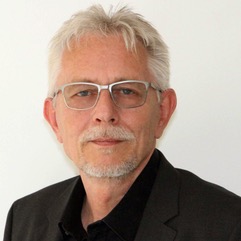 He is co-founder – with Prof. Stephen Rollnick; currently semi-retired – of the not-for-private-profit foundation Centre for Motivation and Change, which was established in 1997. This centre works on a national and international level to bring motivational interviewing (MI) to many different areas (medical and non-medical), settings, cultures and countries around the globe. He has led the development of many online, offline and hybrid MI learning programmes, supporting healthcare professionals from a variety of specialities to have more effective and more patient-centred consultations with their patients
He is a member of MINT (Motivational Interviewing Network of Trainers) since 1995 and contributed to the development of this organisation in the role of board member 2002 – 2008 and senior advisor (Director Emeritus, 2008 – 2014) to the Board of Directors of MINT Inc. 
Episode index:
   00:00 – Introduction and episode preview
   05:27 – Rik's early MI story
   13:45 – Bringing client-centeredness to addiction services in The Netherlands
   25:30 – Broadening the cultural scope
   39:30 – Adaptations and metaphors from the Middle East to New Zealand
1:12:00 – The importance of co-training and seeking feedback
1:24:00 – Developing hybrid training programs
1:34:46 – End of episode
Links and contact information:
Twitter: rikbes@me.com  
LinkedIn: http://linkedin.com/in/rik-bes-56478121
For suggestions, questions and to enquire about training in Motivational Interviewing contact Glenn & Sebastian
Email: podcast@glennhinds.com
Twitter:
For all previous episodes CLICK HERE
We welcome all donations to support us
Podcast: Play in new window | Download
Subscribe: RSS