Ep 29 – MI in College and University Settings
We were thrilled to have Peter Rives on the podcast to discuss MI and his work with college and university students.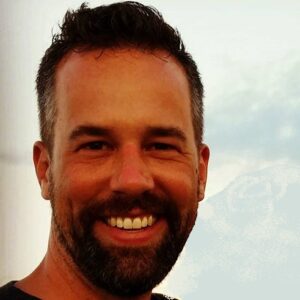 Peter Rives holds a bachelor's degree in psychology from Wake Forest University in Winston-Salem, NC. Following undergrad, Peter completed three years of doctoral study in Social Psychology at the University of Delaware before embarking on 16 years of work in public behavioral health, specializing in behavior change, case management, care coordination, transitional care, and integrated care across a variety of settings. In 2013 Peter was named one of the Top 40 Business Leaders Under 40 by the Triad Business Journal and in 2014 he completed a Jim Bernstein Community Healthcare Fellowship. In 2016, Peter transitioned to his current role as the Assistant Director of Wellbeing in the Office of Wellbeing at Wake Forest University. In that role, Peter focuses on harm-reduction related to alcohol and other drugs in the university setting through prevention & education programming, brief intervention & behavior change services, and long-term recovery supports, receiving an Everfi Impact Award for Excellence in Alcohol Prevention Programming in 2019. As part of his work at the university, Peter also implemented a Motivational Interviewing training program through which he provides training and coaching to students, faculty, staff, and administrators. Peter is also currently pursuing a Master's Degree in Social Work from the University of North Carolina at Chapel Hill. Beyond work, Peter enjoys exploring wilderness, playing guitar, gardening, cooking, and laughing with his wife, Kate and four children.
0:00 – Opening/introduction
5:00 – Peter's introduction and MI background
14:25 – Prevention efforts in college and university settings
18:10 – MI in college and university settings
27:30 – Building a culture of engagement, trust, and authenticity
46:15 – MI learning communities on campus
51:15 – Strengthening the affirmation muscle
1:03:26 – End of recording
Links and contact information:
For suggestions, questions and to contact Glenn & Sebastian
For all previous episodes CLICK HERE
We welcome all donations to support us
Podcast: Play in new window | Download
Subscribe: RSS