Motivational Interviewing Training Level One BLACK FRIDAY SPECIAL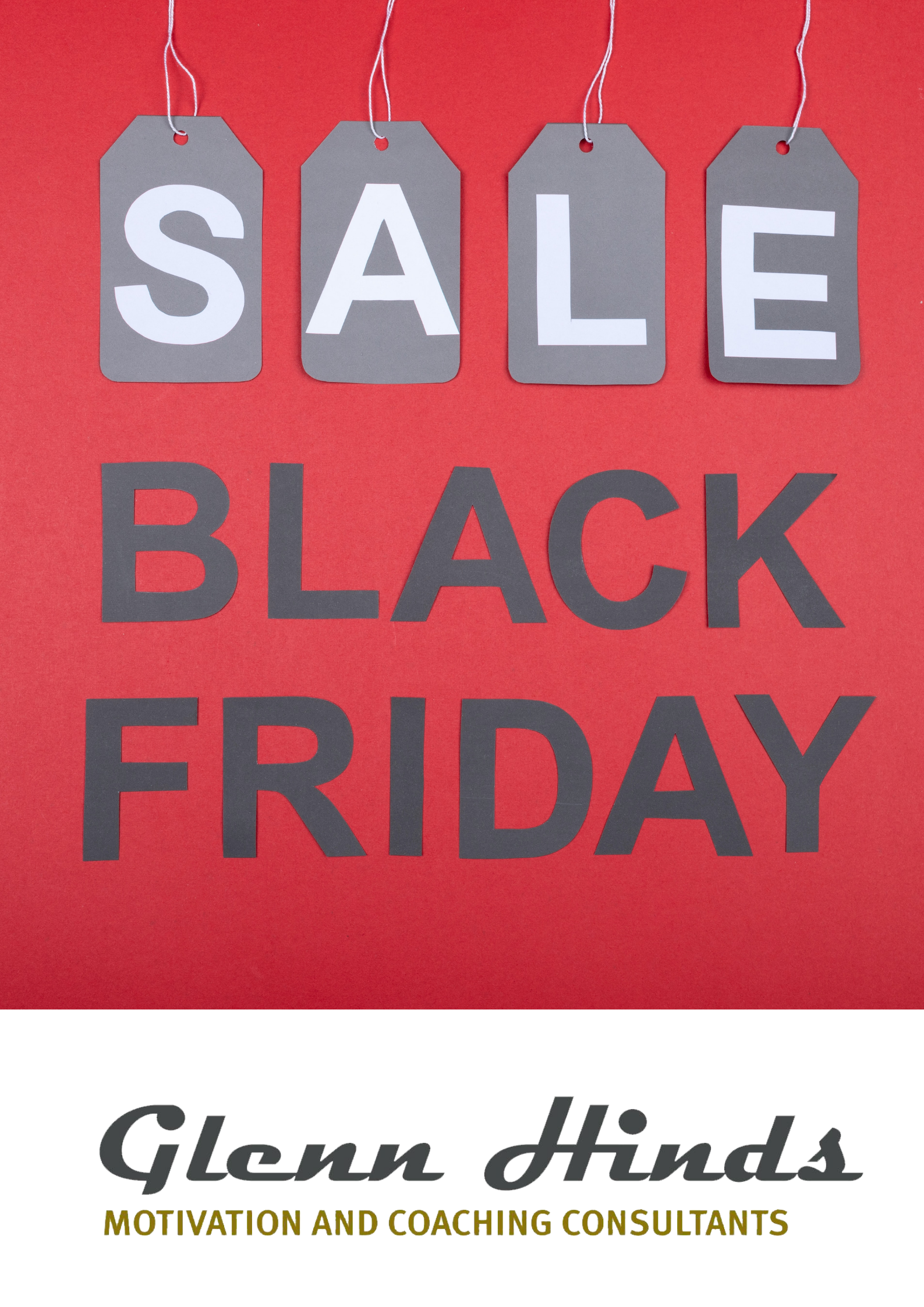 Motivational Interviewing BLACK FRIDAY SPECIAL
Foundation & Practice
"I thoroughly enjoyed this training, and I found it to be informative and relevant within my current role. I have learned new skills and techniques that I have been able to implement when working with clients. I find myself reflecting back to MI training sessions, whilst supporting clients, and I am confident that my skills and techniques will develop further in the months ahead".
Motivational interviewing is an intervention designed to support people find the motivation to make positive health, lifestyle and personal behaviour change. As a client-centered approach MI recognises that the true power for making changes rests within the client. It is up to the individual to take the actions necessary to change their behavior. They must put in the work. This supports their autonomy and maintains their personal responsibility over their actions.
Motivational Interviewing was initially focused primarily on treating substance use disorders by preparing people to change addiction-related behaviour. Over time, however, motivational interviewing has been found to be a useful intervention strategy in addressing other health behaviours and conditions such as:
Smoking

Child protection

Diabetes control

Weight management

Parenting

Relationships

Psychological treatment

Athletic performance

Physical activity

Human resource management

Leadership
Motivational interviewing can also be used as a supplement to cognitive behavioral therapy (CBT) for anxiety disorders, such as generalised anxiety disorder, social anxiety disorder, and post-traumatic stress disorder (PTSD).
The goal of Motivational Interviewing is to provide the practitioner with the interpersonal communication skills to engage, focus, evoke, plan, and assess an individual's readiness to change and to support change talk. 
MI is founded on the understanding that the therapeutic/helping/teaching relationship is fundamental to any successful intervention. Practitioners enter every relationship promoting Partnership; Acceptance; Compassion; and Evocation, leading to
Building the client's self-confidence and trust in themselves

Helping clients take responsibility for themselves and their actions

Lowering the chance of relapse

Preparing clients to become more receptive to treatment

Showing clients that they have the power to change their lives themselves

Teaching clients to take responsibility for themselves
Motivational interviewing is especially beneficial to people who are initially resistant to starting a treatment program or who are unprepared to make the necessary life changes.
"I thoroughly enjoyed this course. Glenn was a wealth of knowledge and I learned so much from him. I have been able to apply a lot of this learning already to personal situations. It was a very worthwhile training, and Glenn was fantastic".
Motivational Interviewing Black Friday
Is this course for me?
This practice focused workshop is designed for everyone who wishes to develop their skills in supporting people change their behaviour. It will be of particular interest to those assisting people who wish to change their thinking or behaviour including diet, substance use, exercise routine, medication adherence, criminal behaviour, or any other health and lifestyle behaviour.
The experiential training sessions, (1. The Spirit of MI, 2. Core Skills of MI, 3. The Four Processes and, 4 MI Tools), are designed to allow participants to immediately integrate learning into their workplace practice. Having had the opportunity to practice, participants will be assisted in the next workshop to further develop their understanding and integration of motivational interviewing with their client group.
This workshop has benefited staff and practitioners from Human Resources, Criminal Justice, Family & Children Services, Housing Departments, Midwives, Nurses, Youth Workers, Social Workers, General Practitioners, Doctors and Welfare Agencies.
"I really enjoyed the sessions and felt it was led by the attendees. It was very interactive and I felt totally comfortable in the experience. Great training".
Course Aims
To introduce participants to working understanding and practice of the philosophy, processes, core skills and tools of Motivational Interviewing.
Learning Outcomes
On completion of the programme, participants will demonstrate:
• a practice based awareness of the four processes of motivational interviewing.
• an understanding of the theories of behaviour change and the relevance to individuals' decision making.
• an ability to assist individuals and groups assess their own readiness to change and make appropriate decisions about their behaviour.
• a working knowledge of the Core Skills of motivational interviewing.
• a recognition of how discord or resistance arises and effective practitioner responses.
• a confidence and commitment to utilise the Processes and Skills of Motivational Interviewing in their work/practice setting.
• an understanding of how to engage mandated clients who attend against their will.
Course Content
Participants will be introduced to and provided with the opportunities to explore:
• the basic concepts of Motivational Interviewing and brief interventions.
• the psychological theories of behaviour change.
• the spirit of Motivational Interviewing and its significance in behaviour change
practice.
• person-centred skills in helping and supervision conversations.
• the processes of Motivational Interviewing and their implementation in practice.
• the use of motivational assessment, intervention and planning tools.
• the integration of Motivational Interviewing with existing approaches.
• the application of Motivational Interviewing and its adaptations to their work/practice setting.
Certification
Glenn Hinds Motivation and Coaching Consultants offer 'Certificates of Attendance' which can be incorporated into your continuing professional development portfolio.
When?
Monday 6th, Wednesday 8th, Monday 13th, Wednesday 15th December 2021 2pm – 5pm GMT (UK) 9am – 12 noon ET (USA)
Where?
Zoom Online
In advance of the training you may wish to listen to expert Motivational Interviewing practitioners, researchers and teachers explore the integration of MI across multidisciplinary click here to listen to Talking To Change: A Motivational Interviewing Podcast  or HERE
…
To access the training please complete the application for below.
The fees are:
£250 + VAT (£50) Statutory Agencies
£210 + VAT (£42) Community/Voluntary Agencies
MOTIVATIONAL INTERVIEWING BLACK FRIDAY SPECIAL – FULL COURSE ALL APPLICANTS
£180 + VAT (£36) 
"This was a great series – I have enjoyed the group and the pace and looked forward to each session, despite being very busy. I will definitely seek to continue to develop the skills and have listened to the podcast which is extra help in understanding".
…
Motivational Interviewing Black Friday Special 

Application Form